Window managers are for advanced users please refer to their guides on customization.
https://i3wm.org/docs/userguide.html
http://openbox.org/wiki/Help:Contents
Customizing your desktop or other application customization.
KDE Plasma DE and Pamac and other applications may not always use the same color theme. This is because Pamac is a GTK application. If you are using a Dark KDE Theme you might notice that Pamac does not adopt the same Dark theme. You might also not have the Pamac Tray Icon, depending on your installation choices for the KDE Plasma Desktop Enivironment.
The following will show how to enable the Pamac Tray Icon so that you can get notifications about updated packages as well as having the ability for Pamac to use an alternate theme.
After the installation of the KDE Plasma Desktop Environment, and have changed the theme, in this example - Breeze Dark, you will notice that Pamac might not be able to follow that theme.
Open a terminal and install the two packages - kde-gtk-config and pamac-tray-icon-plasma.
$ sudo pacman -Sy kde-gtk-config pamac-tray-icon-plasma
Reboot, after logging in, you should now have the Pamac Tray Icon in the system tray.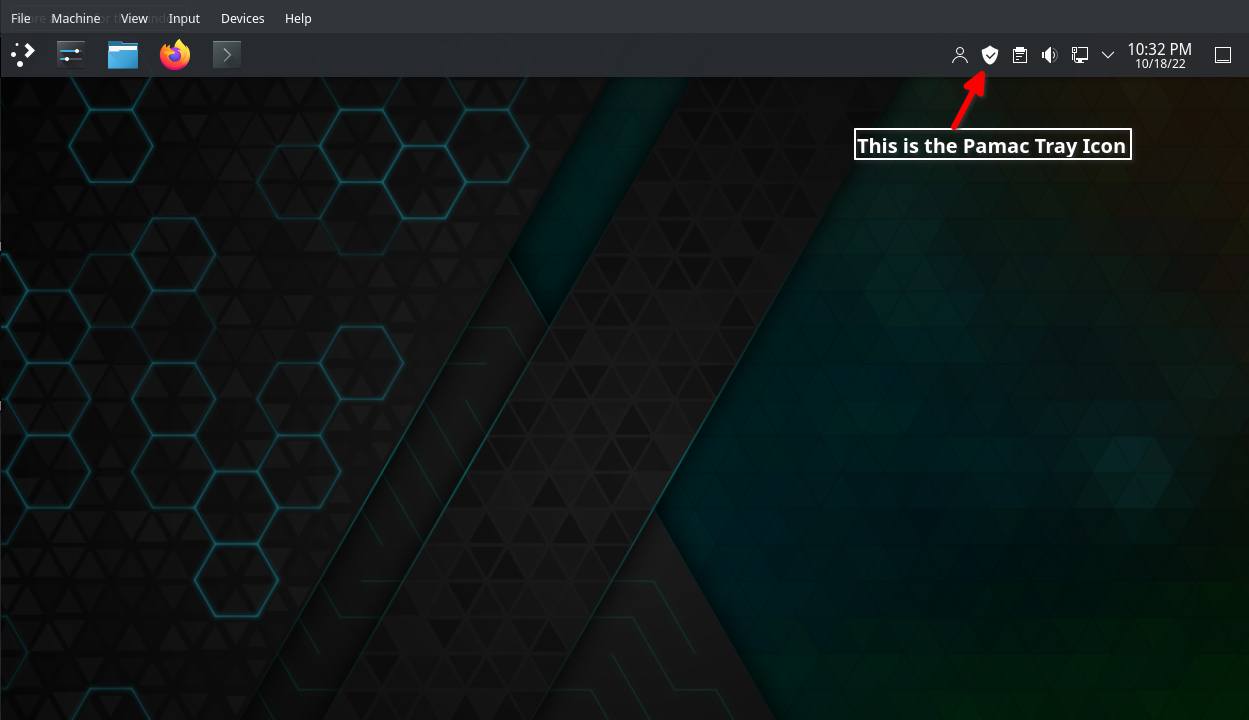 Open Pamac, you might see that Pamac is using the default theme although your KDE Plasma theme is Breeze Dark.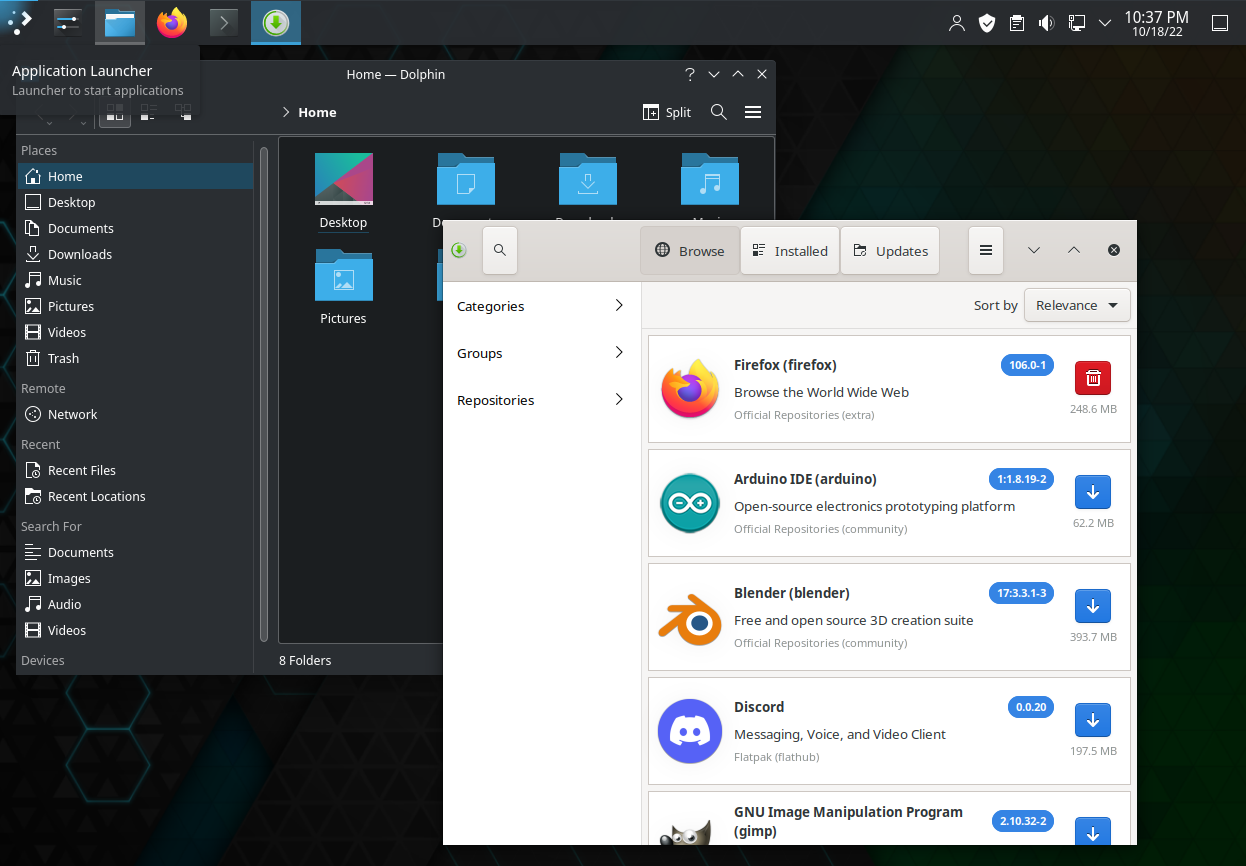 Next open the KDE System Settings and choose Appearance → Application Style.
On the bottom right should be an option - Configure GNOME/GTK Application Style...
Then the GNOME/GTK Application Style dialog should appear. At the GTK theme: there will be some themes. You might only have Default and Emacs, depending on how long you have had your DE or if you changed from a previous DE. At the bottom right, you can then choose from various GNOME/GTK Themes to use for Pamac and other GNOME/GTK applications.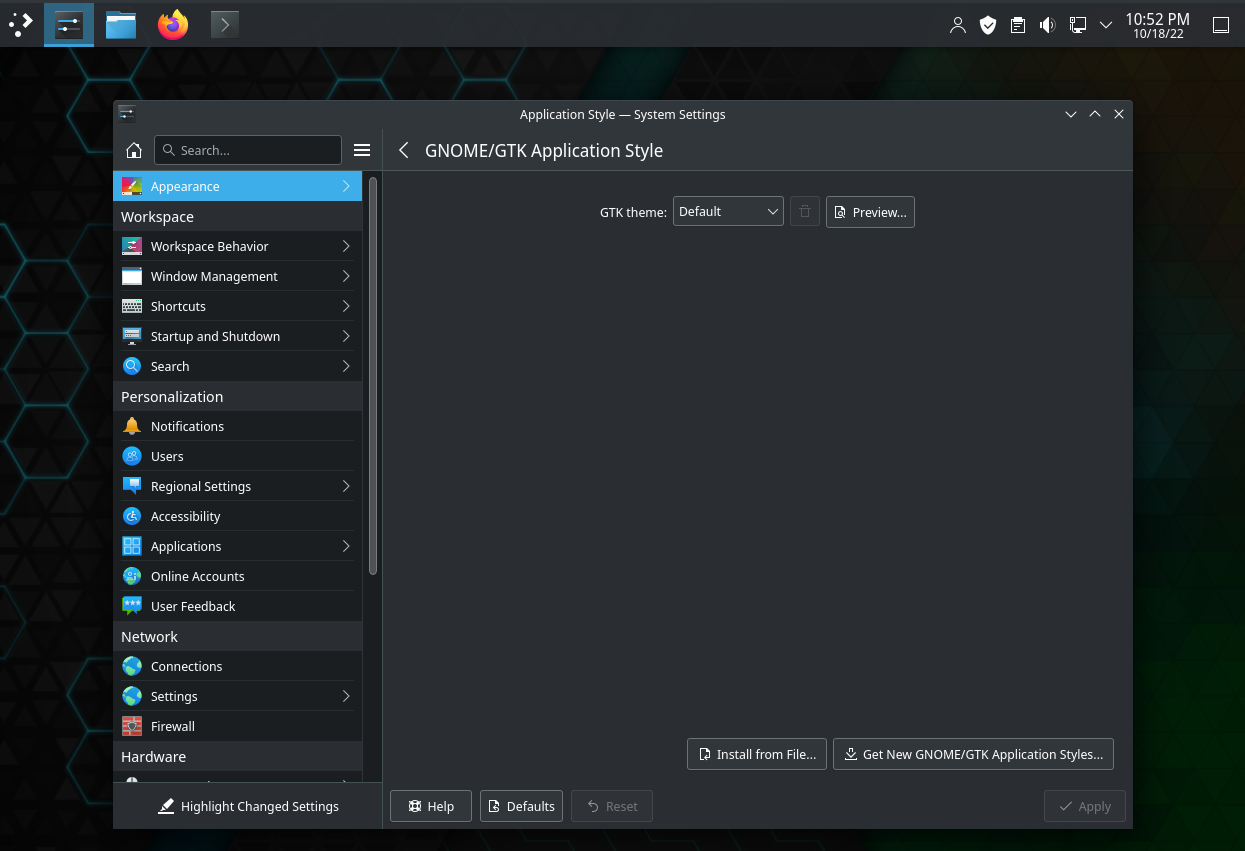 Click on Get New GNOME/GTK Application Styles… to select an appropriate matching or similar Dark theme. I chose the Nordian-Breeze-GTK theme.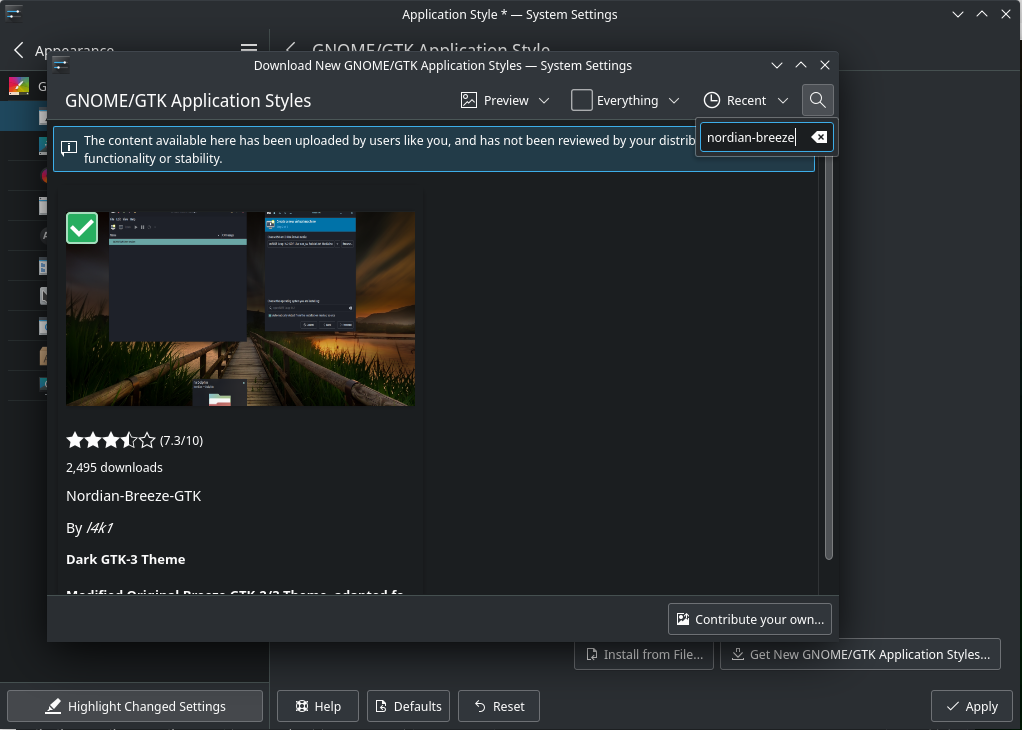 Once the theme has been downloaded, installed, back at the previous screen, select the theme at the GTK theme: pull-down. Hit the Apply button and will now have Pamac and other GTK applications using that new theme.